Icon Laser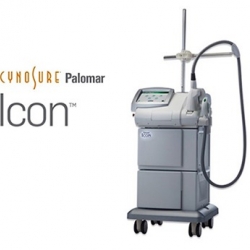 Icon Laser offers comprehensive breakthrough treatments on the aesthetic platform,it solves a range of treatments including skin rejuvenation, wrinkle treatment, acne scars, spot treatment and facial capillary treatment.Many problems such as blemishes, wrinkles, and capillaries can be treated with the Icon Laser method that occur on the skin with increasing age.
Icon Laser How is it implemented?
Icon Laser provides the stain treatments to be more effective and safe in the treatment of blemishes because it is the feature that measures melanin in the skin.
Icon The laser creates heat damage in the upper and lower layers of the skin and so pigmentation disorders are treated and repaired. Rejuvenation and regeneration of the lower skin are provided during the application. This FDA approved device can be used also for stretch marks treatment and it doesn't have side effects. Icon laser effects action of both the lower and upper layers of the skin simultaneously, so the skin gets freshness, wrinkles and thin lines are lightented a renewal from the inside out.
Icon Laser provides rejuvenation treatments,including;
FDA approval for stretch mark treatment
Facial vessel and pigment clearance
Sun Damage Treatment
Treatment of capillary vessels
Treatment of scars from acne or trauma
Thin lines and wrinkles
Sessions of Icon Laser
Icon Laser is applied 3-4 sessions in every three weeks and the treatment changes according to the skin structure. In some cases, up to 6 sessions can be achieved. The results of the treatment are observed when the skin starts to repair itself after the application with the icon laser. Brightness and fresh appearance are noticed after the first session. After the third session, some effects begin to seem and reaching the expected result takes several months.