Ulthera - Ultherapy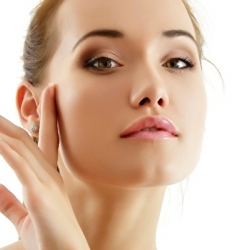 Ultheraphy is known as focused ultrasound, is a procedure offered as an alternative to the aesthetic operations in skin rejuvenation procedures, provides strengthening of the connective tissue under the skin. This application removes wrinkles and sagging skin that has lost its elasticity as well as droopy eyebrows, without need for surgery and risk.
How Is Ulthera Applied?
As in other ultrasound procedures, the applicator is touched to the skin to enable the specialist, who carry out the procedure, can see the skin and the subcutaneous tissue on the display of the device.The feature of displaying the layer under the skin is only a feature specific to Ulthera for the planned application, thermal damage tissues are generated by focusing the ultrasound waves under 4.5mm and 3mm of the skin without damaging the skin surface with the same applicator. Stimulation is increased and new collagen formation is ensured on the skin, with the energy reaching under the skin. After this procedure, compression in the skin and face lifting effect occurs.
Is Ultherapy Treatment Painful?
Ulthera application changes from person to person therefore, it is recommended to use oral medications to make it more comfortable.You feel like a slight needle stick felt during application.
Results of Ulthera
Ulthera gives results with a single session but the expected result varies between 60-90 days. The application to the face area lasts 30 minutes and the it does not affect the daily life. The result obtained in a single session lasts for at least 1 year.
Usage Areas Of Ultherapy
Wrinkles around the forehead and eyes
Reduced wrinkles on eyelids
Low Eyelids
Eyebrow lifting
Cheek and jaw sagging
Neck and jowl sagging
Wrinkles on neck and décolletéUlthera
Ultheraphy is safely preferred for all facial and neck rejuvenation applications.