Vshape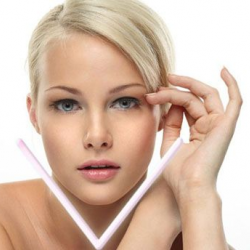 One of the most important problems of the majority of women is cellulite problem. Cellulite is a serious problem that does not decrease despite weight loss and exercise. It is the biggest problem for women but VShape gives successful results. While destroying the fat cells in the body, it also provides tightening of the collagen fibers. VShape attains maximum success in the treatments, it can perform these two effects at the same time. V-Shape makes it an incredible treatment method combines radio frequency waves with a new generation of ultrasound technology. The VShape is an application with the ultra-fast applicator and new ultrasound technology, which provides successful results about 40 to 60 minutes in the abdomen and waist area.
Everyone can benefit from this technology. If anyone still cannot achieve the desired result, you should definitely prefer the Accent V-Shape application and you should see with your own eyes how they achieve the results that they cannot achieve with V-Shape. It has been observed that V-Shape achieves successful results in 4-6 sessions in the abdominal area. Although the number of sessions varies according to the area and patient to be applied, the desired results are obtained in 4-6 sessions. Accent V-Shape protects the skin by cooling it with vacuum technology, during the treatment, it relieves the pain thus the patient is kept comfortable at the maximum level. After treatment, the patient immediately can return to daily life. Very slight redness can occur but it is completely disappeared in a short time after the application.
The Accent V-Shape can also be applied to the face, neck, jaw and double-chin area. In these areas, facial shapings can also be performed without requiring surgery. Although the face is a feared area, the heater does not work with cavitational waves and the Accent V-Shape can be applied safely in this area without any fear.
The session time is approximately 20 minutes and it should be applied once a week or once every ten days. Effective results are obtained in 4 sessions and the effect of treatment is noticed even after the first session. Due to the lasting effect of the results obtained, single-session application in the following years helps to protect the results. During the treatment, the patient is not exposed to any pain.